v8848 - Project Covid vEveresting
Last year, I did
Project Pandora
where I set myself the task of getting the Hells 500 Everesting challenge. Pandora was the opening of the box of pain and going for the 8848. I loved it. I worked, planned, bought a bike, built myself up, trained, lost weight, stayed focused and did it.
Moday May the 4th this year and it's Star Wars Day (MTFBWY), and the release of Star Wars Episode 9 on Disney+. As we have the Covid lockdown, we thought it would be nice for the kids to get Disney+ so we could watch it, take advantage for the trial week and we'd have the VE Day Bank Holiday weekend. Anna and I are sat on the sofa enjoying an evening beer with the conversation of;
"If you watched all the Star Wars films back to back, how long would it take?"
So for the curious:
The Phantom Menace – 133 minutes
Attack of the Clones – 142 minutes
Revenge of the Sith – 140 minutes
A New Hope – 121 minutes
The Empire Strikes Back – 124 minutes
Return of the Jedi – 131 minutes
The Force Awakens – 138 minutes
Rogue One: A Star Wars Story - 133 minutes
The Last Jedi - 152 minutes
Han 'Solo' Prequel - 135 minutes
Rise of Skywalker - 155 minutes
So that puts it at 25 hours.
Now the most obvious next question that comes from this is:
"Could I watch them all while riding on the turbo trainer?"
I'll have to skip a few credits etc to see if I can fit it into 24hrs but I can see a plan here. The nugget of a thought immerging is 11 films, me, turbo trainer, food and a tap and a Star Wars viewing marathon in Star Wars week. And if I'm going to be sitting on a turbo for 24 hrs watching Star Wars, I may as well give a shot at vEveresting because when else would I get round to doing it? That's the plan sorted then.
So on Tuesday a Whatsapp message to Ian to see I can borrow his smart-trainer, Wednesday morning we sign up for Dinsey+ and by that night I've given the turbo a test run ready for starting Thursday night. I know what you're thinking.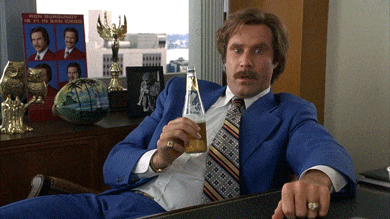 That's the initial idea Monday night to starting the challenge Thursday night. A whole 72 hrs of prep. So I'll mimic my previous blog post with some of the details:
The FAQ Section
(v)Everest'ing is the idea of climbing 8848m in accent, with 8848m being the height of Everest over sea level. So to move from a curiosity of "eh, riding more than 8848m in elevation gain, do you know that you gained more height than Everest?" in any ride to "EVERESTING!", around 2014 Andy van Bergen in the Hells 500 group developed the idea of making it an event. Now the normal Everesting rules are any single road repeated until 8848 is gained, however to vEverest, v8848 meters need to be gained on Zwift using a Smart Trainer.
Know the rules
Why the fuck would you put yourself through that??
Because I like cycling, I have a bike and a hill both Zwift & Disney+ accounts and a Covid lockdown. Why wouldn't I??
Not really. A lot less than I expected. Preparation (by which I mean I was doing regular workouts during lockdown, no workout on a smart trainer or anything on the road more than an hour at a time for weeks) worked.......well. I was comfortable and in relative suffering compared to the previous 8848, Eds-Lon, LEL and some of the other rides I've done, they hurt far far more than this did. It's not a suffer to be sneezed at, but yeah, not the hardest ride I've done in terms of physical pain.
No.
You're spending hours doing repetitions of the same road the same computer game hill, seriously, was it boring??
No. I had 11 Star Wars films to watch and an unlimited eating pass for 24 hours. Unlike the road version, Padme in that scene in Ep. 2, HELL YEAH!
Basic human functions - food, drink, toilets?
I ate a lot. Pretty varied too. A lot of it was standard stuff - pizza, jacket potatoes, sweets, tins of ravioli, tins of fruit salad etc and things like marshmallows worked. I had a couple cans of coke and Red Bull too and a lot of water. I had too much food on hand but it's better to have had extra available than wishing I had more. I did do a longer break at the end of some point where I did need a poop or two. Plus being at home, the family had a BBQ on Friday afternoon so I got burgers too. With gherkins for the win.
This time it was very different to the road version. I had a garage door next to me and a piece of chalk to tick them off. Plus Zwift has a climb accumulator going on, and the sidebar cycles through stats where one of them was recent "Epic KoM" times which showed how many recent accents I'd done. Unlike on the road, I didn't really have to keep count, so I watched films and the numbers just on the top bar just kept going up. It was waaaaay less complex then being on the road. Pretty casual really. There was no panic or second guessing of "have I done it?? What if my Garmin is wrong? What if Strava had the wrong section?......."
My process and experience.
Preparation.
Last time I did an 8848 I put a big piece about considering options; three ideas for different times, data and segments on the cards; weighed up merits of each option; using calculators for reps, gradients and elevations; careful time planning; weather watching; logistics etc......... Nope, none of that really factored in this time. More of a basic, scrap of paper idea kind of thing. Idea kicked in Monday night; spinning by Thursday evening. This event came about due to Corona virus circumstances, so prep was kind of retrospective. Since lock-down, I've been concerned that going from cycling a lot to no-cycling is going to damage my heart due to lack of loading so I've maintained workouts for weeks. It's the lock down life routines: every morning up at 6 am, PC switches on, I don lycra and go and do a workout. I do series of workouts all based on roughly 1 hour of high intensity work, change the work out routine each Monday, sleep, rinse, repeat. Over the weeks I've been building form due to curiosity of "what happens if I keep doing HIITs......?" The v8848 had been a thought at the back of the mind but with work and family, lack of a smart trainer etc, it was a pipe dream for "some day." I hadn't been training for it. I had done a FTP test on my dumb trainer the week before just to see what and where I am in terms of fitness compared to the bench mark of Feb 2016, but that's about it.
In many blogs you'll read about "on the build up to the big event, ride 400km rides first, get used to long rides with climbs....... if you're doing vEveresting, build up the hours you can maintain on the turbo, moving from 1 to 2 to 4 to 6 hours." I didn't do any of that. There's fantastic guidance on the pain you'll go through, perfect build periods and horror stories galore. They'll tell you the tweaks and tips etc, but if you're reading this for guidance, I'll just do it flatley, no frills.
Since lockdown, normal equipment attrition, modifications and tweaks have been going on to the pain cave - such as the charging port in my bluetooth adapter for my headphones was failing so I bought a second unit (£12), the garage PC had a few tweaks as the NAS died and I put in better internet connection last year and geeky little bits with using an old phone for the companion app etc. No expense spared, honest! (/s). I mean, I have no expenses to spare on tinkering like this so it's mainly thrown together stuff. My PC is a cast off from work repurposed. I did replace my Colnago turbo bike frame with a £30 Ricci frame from eBay as the old frame has rusted through and it gave me the chance to change to a smaller frame as the Colnago had always been a bit too big. I migrated the parts across and started working on a couple of position tweaks, but nothing amazing. The bike is (intentionally) not road worthy, but perfect for Watopia and the virtual worlds. And who cares about it's weight?!?! It's a fat vclimbing bike!
On the Thursday of the attempt I did switch the stem to bring the bars back 20mm to help my shoulders and 5 minutes before ride time, switched the Charge Prime saddle to my more trusted Brooks Cambium. In the physical world, these are not mind blowing upgrades or modifications to prepare for the attempt.
The bike, Thursday 7th May, 12:00, 7 hours to kick off. I switched the saddle 5 mins before ride time.

Now a massive thank you to Ian for the loan of the Tacx Flow Smart trainer. I ride a dumb trainer normally, but for Zwift Everesting, you have to use a smart trainer. With Covid meaning all trainers are sold out, I borrowed the Tacx from Ian. Thank you! A direct drive turbo trainer bristelling with bleepy flashy lights had been in the back of my mind months ago for Zwifting, but the money for that I could spend on road stuff, and spend time outside. I'll spend most of my time on the road, and the justification of a smart trainer hadn't been there - until Covid. So to attempt this and to stick to the Hells 500 rules, I borrowed Ian's smart trainer. This means my set up is hardly sponsored by Wahoo with a Wahoo Kickr, Wahoo Climb, Wahoo training mat, Wahoo sensors, a Wahoo desk and a Wahoo Headwind blower (other brands are available) in a pristine room with tons of space. To fit my bike where I intended it to go, I had to keep the tumble drier door open to fit it in and used a Black and Decker work bench as a table.......
I had been reading a few blogs and forums about what the ultimate Zwift climbing package is in terms of the virtual bikes which for this would be more relevant; should I go for the Zwift carbon frame? Visit the DropShop and get a BMC or Specialised? Upgrade the wheels? If I pick this package over the other I can save 1% in wattage over....... And I kind of glossed over all of them and used the standard Pinarello Dogma because I like its curves.
To qualify for vEverestign there are a number of steps to the rules which need to be applied, so for verification, here they are:
Approved App
– "Rides must be completed on
Zwift
in order to be approved."
Yep, doing that. I have my account at the ready.
– "Gradient setting to 100% replication/max. This isn't a game! Riding up 7% means you have to ride up 7%. Note that if you are not able to replicate 100% difficulty with an older trainer due to slippage, it will still generally work on lower gradients."
Here's my settings to get going.
– "Your rider profile weight has to be accurate as of the day you vEverest. Weighing yourself once at the start will be sufficient."
Yep, odd socks, and after a day at work and eating in prep, I'm hitting the scales at 70kg
We checked that the Disney+ broadcast would work on the Pain Cave PC, ordered food a day or two ahead, made pasta and jacket potatoes.... and that's all the prep needed. The route had to be Zwift Epic KoM really due to being a wheel on smart trainer, so.........time to ride.
As a fantastic motivation, my wife and kids had put a nice message on the pavement outside the garage doors:
Then it was time to enter the Pain Cave.
Bike set up ready to go.

Food, drink and keyboard ready at hand.

The plan.
I kept it simple.
I would log into Zwift. I would start riding at 7pm on Thursday and select the Uber Pretzel route.
I would press play on Star Wars Episode 1
I would start pressing down on pedals and follow the route.
At the top of the Epic KoM, I'd hit "Down Key" on the keyboard, throw a U turn and ride back down the hill.
Eat and drink.
At the junction at the bottom, hit the Down Key again for a U turn, chalk off a lap.
Repeat laps until 8848 minimum.
Keep going past 8848, do the radio tower climb and then carry on with Uber Pretzel.
Watch all the films.
Stop 7pm Friday.
Thursday 7th May, 7pm, BST
I had decided to put the time frame of 7pm to 7pm to make it work with doing the ride through the night fairly early on. It also meant I would be a dad again Friday night for the kids. I stacked the Black&Decker workbench with what I thought I'd need, did the pre-ride weigh in and started. The kids and Anna wanted to chatter for the first parts until around 8.30 for the kids and Anna visited me ever so often until around 11pm. Messages on the mobile through WhatsApp from the family, Ian and Matt kept me going through the opening rounds.
In a garage, far far away....... 5 mins in, 23hrs 55 mins to go.

Alrigh' this 8848'ing stuff.

Ticking off the reps.

Once I had settle into it, it became pretty easy. I was watching films and comfortable. Then I realised I'd made a massive mistake! I'd put Solo between Episode 2 and 3 rather than after 3, which caused massive continuity errors, but apart from that the night went well.
By 3am I could smell someone in the neighborhood nipping out for a sneaky spliff, I was settled into the to the rotations and refills of bottles, and by having two Bluetooth headphone gadgets, I could keep rotating them for sound as each battery died. Everything was functioning pretty well until...................... nothing really. It was going fine.
Tins/tubs of fruit cocktail. Highly sought after when long distance riding. Spork has done some distance too

By dawn, I could see the sky lightening and it gave me a New Hope and brought me into the day period. For comfort I switched socks and being based from home, I could skip inside and go to the loo. I was eating fruit cocktail pots, tins of ravioli, salted jacket potatoes and occasional energy gel, and everything was going well. The kids came and found me still going and Rufus was keen to watch some of the films too so headphones gave way to the speakers now that I wasn't going to wake people up. A few people peered over the garden fence to see what the whirring noise was coming from and legs kept turning.
Doing the reps became something very rhythmical and with passing climb, the route got more familiar. Compared to the road version, it was a lot more plain than being outside because so much of the fine detail is missing. Yes, resistance trainers do make an effort in mimicking the gradients, but you miss a lot of resolution on road textures, small wobbles, the smell of pine forest to moor top and the differences of winds in the gaps of verges made by farm gates. Fan ws set at a constant setting for pretty much the whole time so it wasn't like climbing and backing and then the sudden sweat chilling brain freeze of the road version. And there's a lot more fidgeting about you can do but with your hips still weirdly rigid to the saddle and frame location while flicking through a phone on a descent from the top that you'd never do out on the roads. Overall, the locomotion of the climbing was a lot more sudude compared to being outside. I'm certainly glad I had the movies to watch to keep me going. A bit like sex with a condom; all the actions there in right way but the sensation is missing.
By mid-day, we had a BBQ as planned as part of the VE day celebrations and by sometime early afternoon I'd done the 8848. The kids and Anna pulled the strings on little party popper and I kept spinning.
Mid-way through Friday and "Red Leader Standing By"

As the afternoon rolled on I did the Radio Tower climb then headed around the rest of the roads of Watopia, seeing group rides and training plans going on and then eventually got over 10,000 meters climbing. Parts of my body did become a bit fatigued but the bike fit had done me will. There was some tension in my back and shoulder but nothing insurmountable. One tip that I did take from somewhere was that even though you are on a static bike inside, have mitts handy. The constant pressure on the static bars on the wrist has the potential to lead to carpal tunnel and cyclist wrist.
As time ticked down and Episode 9 got going, I felt fatigue kicking through the legs and all the hours on the static bike was taking its toll. My power output was decreasing and willingness to eat normally drops at this point anyway, so I just kept spinning. Normally this window is the hard part, not because it's any different in resistance, more that the head starts thinking "I'll be doen in an hour or so. I don't need to eat" when in reality, that probably another 800 calories to go from an already depleted body. As I got to around 6:15pm, that was when I started to clock watch more closely thinking "only 45 minutes left....... only 25 minutes left........ only 15 minutes left........" By the time it got down to the last 5 minutes it was the giddy feeling of wanting to finish, but your can't race time.
Once my app had shown 24hrs, I closed the Disney tab on the PC to keep everything as slimmed down as possible - I didn't want any corrupt Zwift files now. I click "Stop Ride" and waited for the save to complete.
By the end, I had ridden 522.13 km, climbed 10,398 meters, ridden for 23hrs, 59 minutes and 58 seconds - fuck you Zwift!! My burn had been 11,082 calories.
Confirmation I'm a vEverest'er.
All these exploits are a little empty until you've had a Strava comment from Andy. Andy is the gatekeeper and ratifier of the Grey Stripes. After all that effort, I checked through Strava and made sure images and bike selections were all correct and then did the select submission option on VeloViewer. And that wait to make sure all is right...........
A few days later, I got the all important message and verification.
And the all important listing:
https://everesting.cc/hall-of-fame/#/hill/3420344254
My profile has been embellished:


The follow up.
I've had a lot of questions and contrast to other peoples experiences, so Q's and A's from Reddit:
Question: Bravo. I have an important question though, do you still have full functionality of your "twig and berries" after an effort like this 🤔.
Answer: Fine, no problem at all.
Tips for your tip:. Bike fits/saddle height corrections, good shorts, good saddle.
I'd had problems years ago due to minor factors. If your over extending your legs and taking your knee too straight you put extra pressure through your undercarriage which leads to pinching of the urethrae and blood vessels. This can be fixed by experience and)or a bike fit. It'll both improve comfort and increase power. I'd made this mistake years ago and remember crippling pain peeing after some rides. Saddle tilt fixed a portion of it. I then bought a new bike in 2019 with a free bike fit and we ran through my positioning. Although I wasn't in pain, I was making mistakes and we sorted it - I have more comfort and power, less hip rock and less chance of twig and berry busting.

Good shorts and a cream. I only used my best shorts for things like this, and only only used one pair the whole time. I'd seen people advice on short rotations and switching, but didn't feel the need. I picked them due to the softer insert and they are more vented and cooler. Being on a static bike, no point boiling the berries! I only applied cream at the start, and fairly liberally. I sweated a lot, but chaffing has been pretty much non-existent.

Took a bit of a gamble here and it paid off. I normally fit this bike with a cheap Spoon Charge saddle because it's only active for upto 3 hrs max at a time. Just before starting I switched to my Brooks Cambium C15 which I'd used on London - Edinburgh - London and a number of other ultra distance rides, but was on my classy old steel bike. The Brooks I knew would be comfy for a long time so switched 5 mins before logging into Zwift without doing a test run! I did some position tweaks in the first couple reps then it was sorted for the rest of the time. It's one of the three saddles I trust for ultra endurance riding (note: saddle choice is extremely personal, I'd trust my giggle stick to my saddle choices, but other may hate them and have to get blue pill supplements).
Once I'd sorted the saddle choice and position, and picked and creamed the right shorts, I could have kept going. Only groin region pains come from pressure points which being on a turbo are a bit different to road Everesting.
Twig and berries fine, still piss straight and pain free and don't have to worry about shooting blanks. I've got the two kids I want and if it wasn't for covid I'd have been going for the snip anyway!
Until all this covid stuff, I had been riding around 600hrs per year in lycra shorts, so think my advice is either good or crap. After that amount of time on the road, I guess I could have just become desensitised and assume it's normal!
Question: I mean wow, but WHY!!!!???
Answer: Joke on Monday night, signed up for Disney+ on Wednesday and by Friday.... Wayhay!!
Question: Nice work! What order did you take the movies? Chronological starting with Han Solo? I'd have been tempted to replace the most recent couple with the Mandalorian.
Answer: What I did;
1,2,Solo,3,Rogue,4-9.
What I should have done 1-3, Solo, Rogue 4-9 which is a bit of a compromise. I wanted to split up the first 3, but the stormtroopers in Solo are episode 4 uniforms. But Rogue 1 into 4 can't be beaten. You can't do any other Segway because of the way Darth Vader joins Rogue and a New Hope.
I've not started Madalorian yet. I was tempted to put in the Clone Wars movie too but not overly keen on the animated film over the live action of the others.
Question: Nice job man! Besides having to answer the call of nature did you take breaks just to get off the bike and walk around for a bit?
Answer: It was....different....to doing the road version which I did last year. I did a short breaks to keep food going in, refilling water bottles, and short times off the saddle just to keep pressure points in check. On the road you have a different rhythm of in-out of saddle riding, swinging the bike and taking corners. Being static was harder on the contact points and less inclined to "freewheel' on the descents that you would on the road. You don't have the IRL shake legs out and chill with dropping around the bends, more keep spinning at low resistance. Conceptually, last time I did the 8848 on the road it was 41 reps of a climb so I split that by batches of 5 with the car near the bottom of the climb. Doing the v8848, I had everything around me. Only tap and toilet weren't within arm's reach!
Question/Comment: Please tell me some painkillers were involved.
Answer: Erm, none!
Aftermath
I'm writing this a few weeks on so have time to reflect. So I still need to do this bit....... Overall, the challenge is pretty sound. Of the things I've done.....I miss 24hr garages at 3am and sunrises in random locations. My Roam award I'll take, but I feel it's a slight hollow victory. Not completely vacant, but there are voids in there. I want to correct that.
Since I've done this, there have been a lot of media interest in the 8848 and the v8848. There is the Facebook discussion group, Contador along with Poole have smashed records, it's been in the papers and I can't go onto YouTube or other platforms without seeing something related to Eversting. The 8848 club has swollen since lockdowns and in a way it's a good thing with people being out there and wanting to challenge, but at the same time.......
.........my reporting on the 8848's are probably a lot more casual than others. Not because I'm flippant about it, but more along the lines of "I'm inspired by those bigger and better than me" and aware that there are challenges (calculated challenges mind) that I think would open Pandora's box even deeper and cause me a lot more pain. A lot of the media reporting wants to show the hardship and bravado of the Grey Stripe and prove that this is the ultimate challenge and that to do it, "you have to go farrrrr beyond what a mortal can do." If I and so many others can do this, then it's not a challenge that a mere mortal cannot do.
Soooo.....what next??
The next chapter is yet to be written, but with Covid, I'm not sure how or what it'll bring. The 2020 plans I did have have not gone ahead. Since doing the v8848, ROAM etc, a couple of thoughts are definitely in my head. Roam on a turbo trainer doesn't feel like a proper Roam. I think this should be done in the wild in the true ethos of the Hells 500 and be an adventure somewhere. You should be getting the Roam with the last Watt of power slipping through your gears with snot dripping from your top lip, chamois stiff with encrousted salts, battery warnings on the Garmin and a head full of stories of where you've overcome adversities of routes, weather, sleep deprivation, seeking water and scavenging food from where-ever you can . Of the Hells challenges, this is the one I feel I should "correct" and I'm still kicking myself that my lights ran out of charge on The String road when I was at over 9,000m of the needed 10,000m. The hardship of 8848 and v8848 (although a challenge) hasn't felt like the limit. Now the Soil 8848............
(I confess - I've already thought of maybe 3 potential climbs; scouted one possibility; been thinking what type of bike would be needed; exchanged a few notes with others already; looking at 2021 and thinking "If LEL doesn't run......")